Being able to afford parental leave is a struggle for many families across the United States.
Even though employers are required to give time off to new parents, this time off isn't paid.
Not working for twelve weeks requires a lot of cash, and there should be a way to prepare for this. Introducing: Ally +1 by Ally Bank
Case Study
Got a minute to spare? This video will really break it down for you.
The Tool
After answer a few questions, a custom plan is created.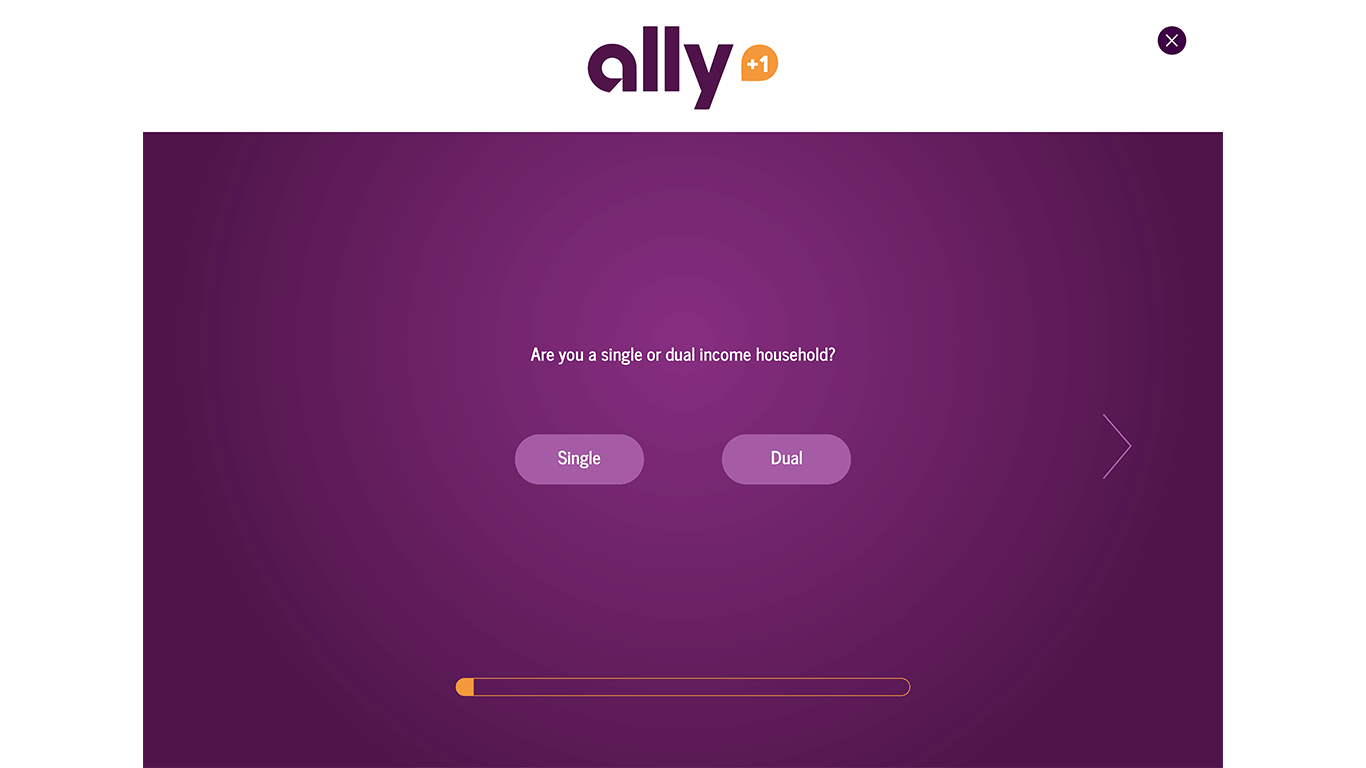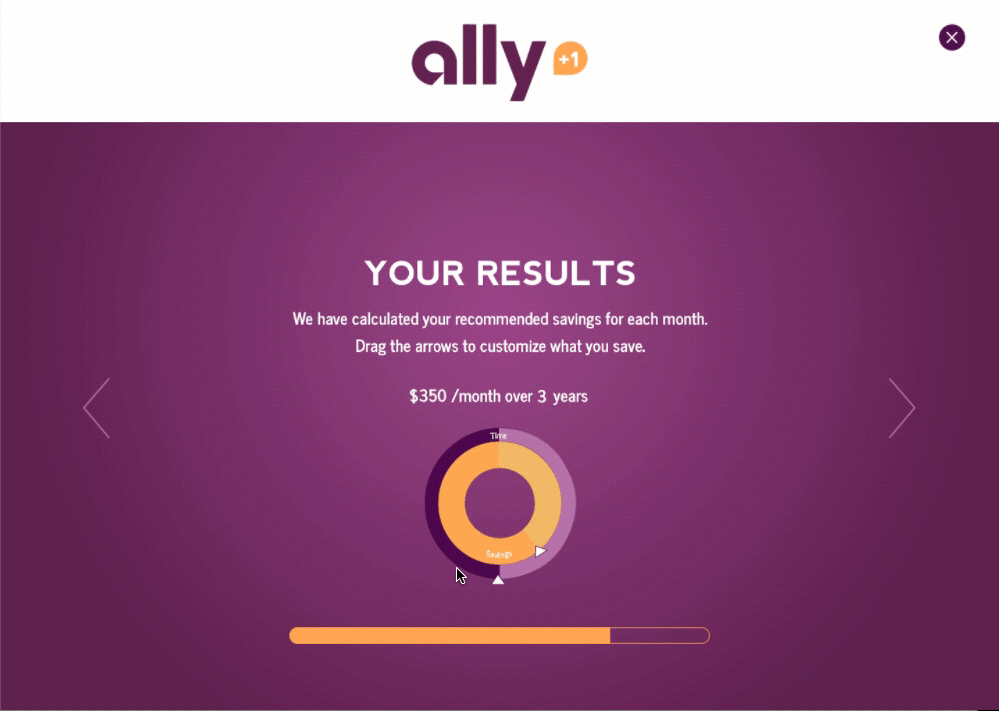 The App
Members are able to access their account through the mobile app. This makes changes, such as skipping a payment, simple.
Brand Partnerships
Reward points would be available with these brands.
When you sign up:
Greeting Cards
Personalized greeting cards allow Ally +1 to help celebrate as members get closer to their goal.
Bumper Sticker
Celebrating milestones is easier with something tangible. Peel the top layer off to reveal that there's a new passenger on board.
Chrome Extension
This turns dollars into time and allows members to see exactly how much of it they have saved. Anyone, even non-members, is able to use it as a countdown until their child arrives.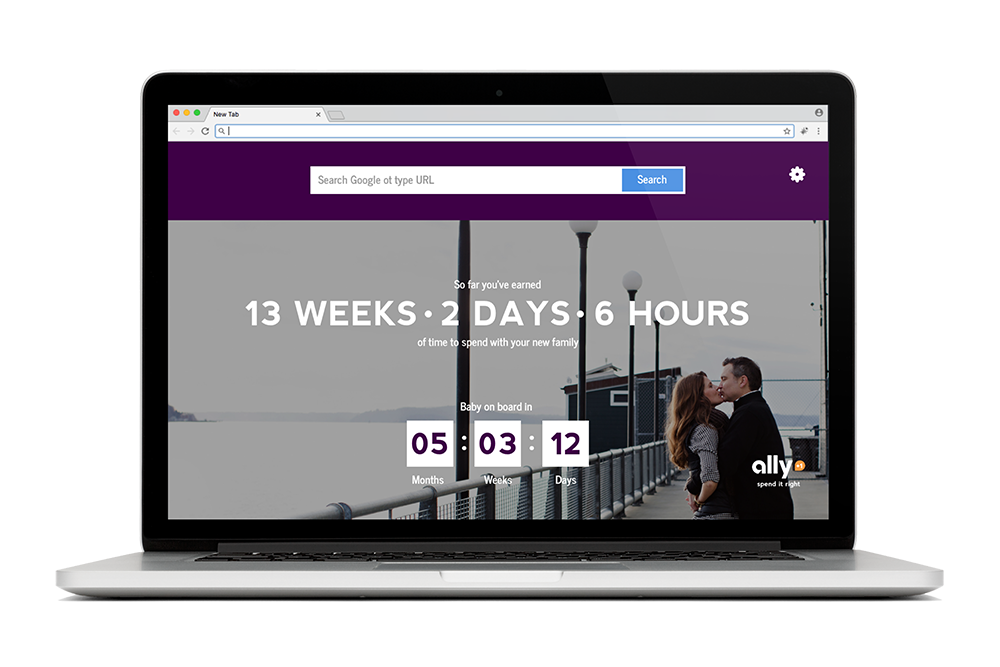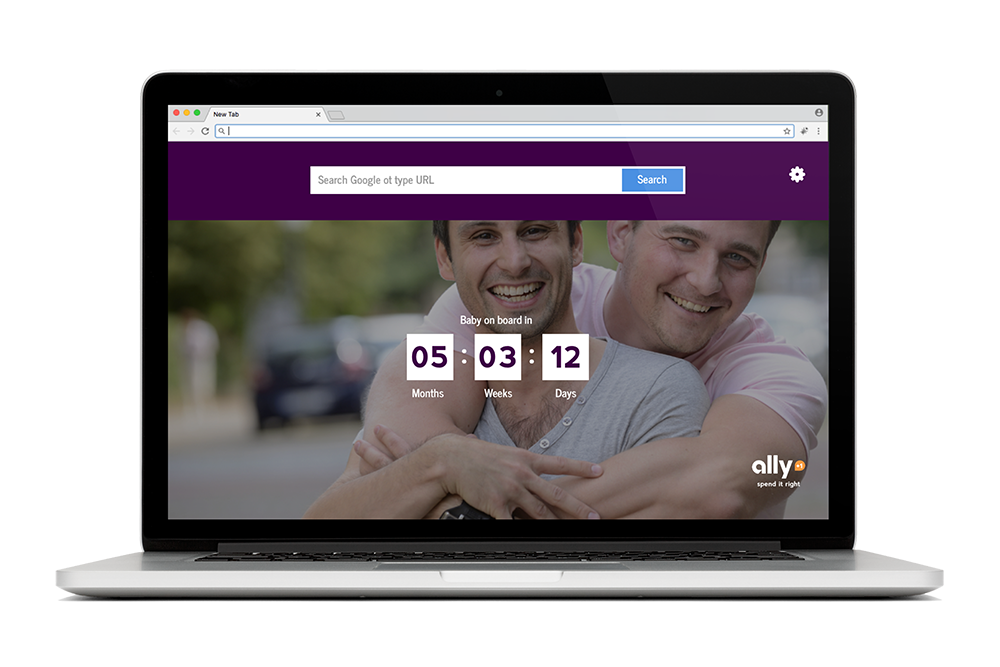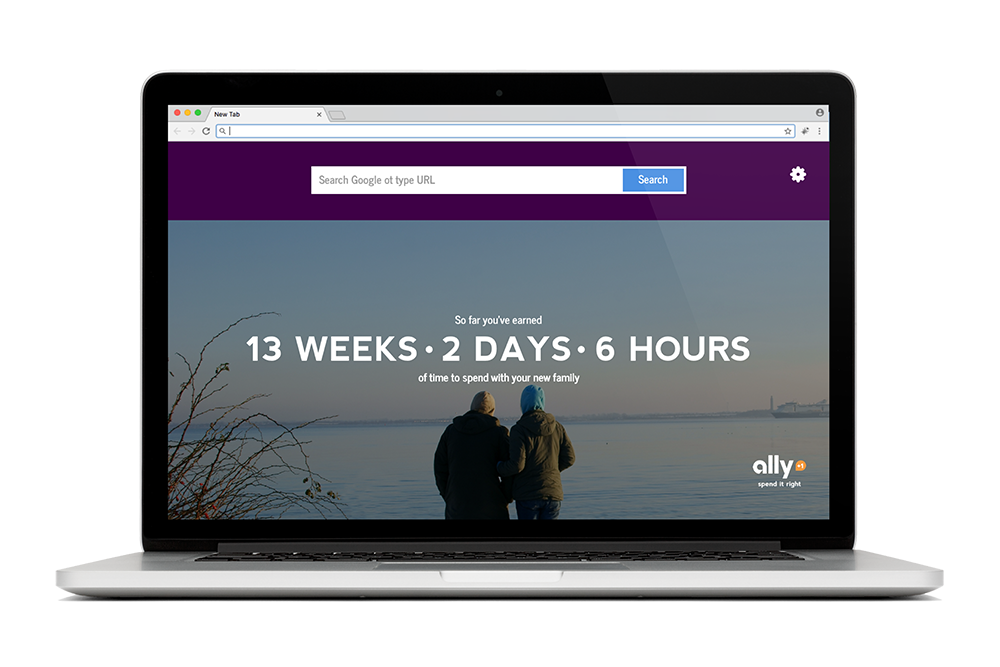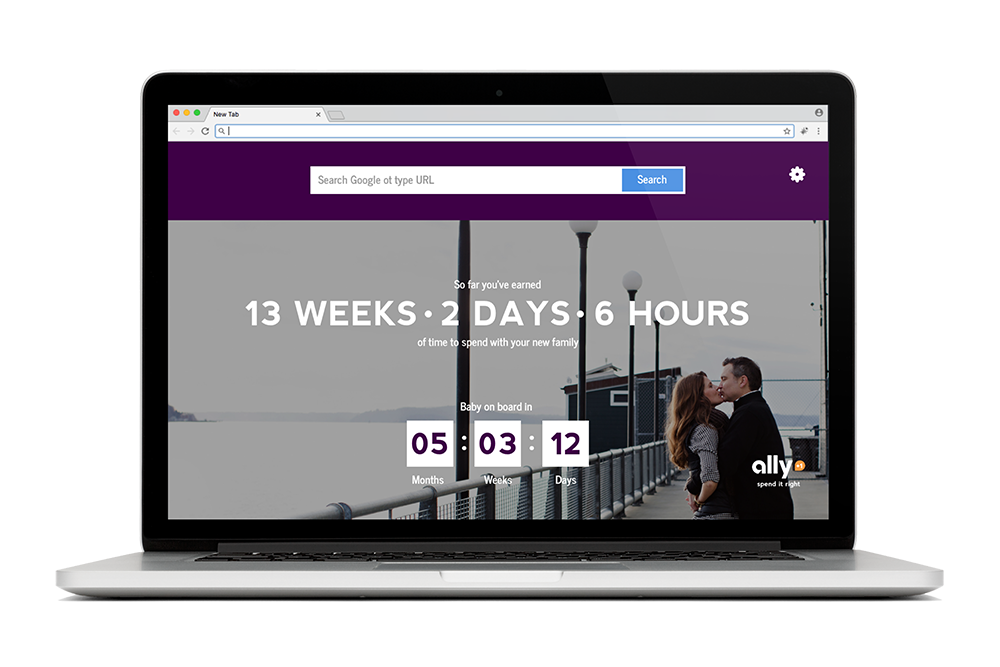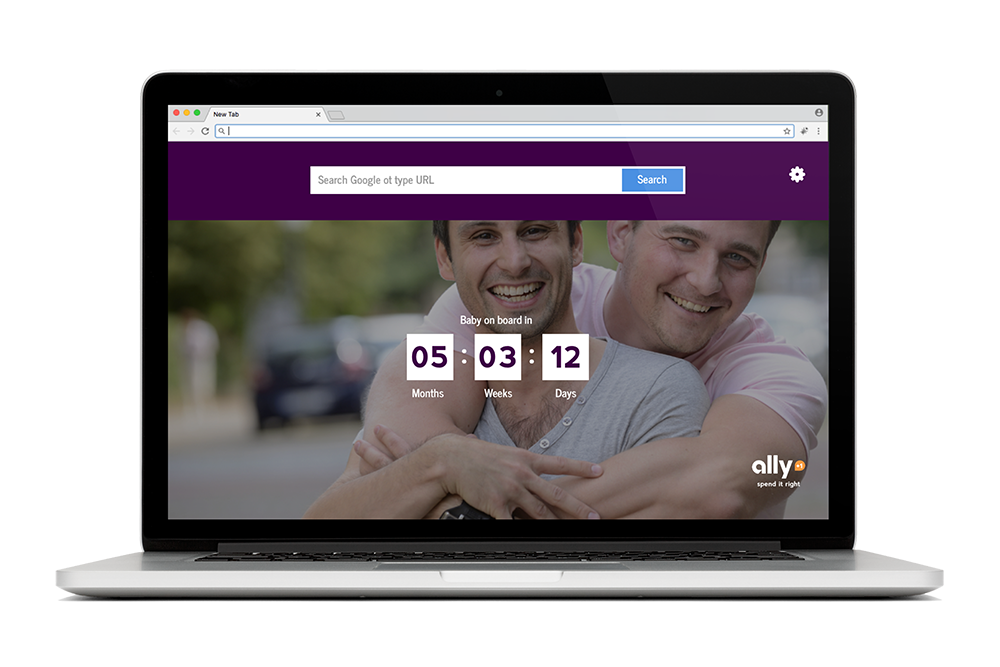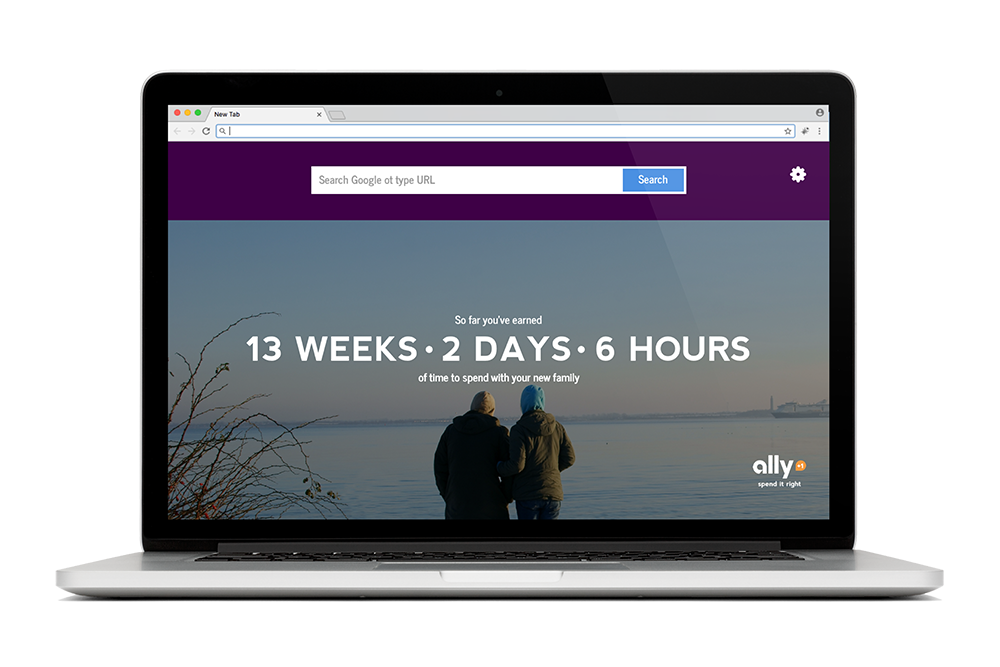 Campaign
Spots
The sacrifices you make early on, pay off big time later.
Pinterest
Talk to planners about planning ahead.
Slack app
Parents and co-workers using the Slack extension are able to stay in touch during the parental leave. This means no one is left out of the loop.
Samantha Jolley | Art Director | samantha.jolley@gmail.com | (210)749-4428