The New Republic is known for having opposing viewpoints on staff.
TNR is a critically acclaimed liberal policy magazine and in the 70s and 80s they brought on conservative editors and began a tradition of putting truth before ideology.

We suggest they go back to that.
Quiz Boards
This tests people's knowledge of current events and helps hit back at fake news.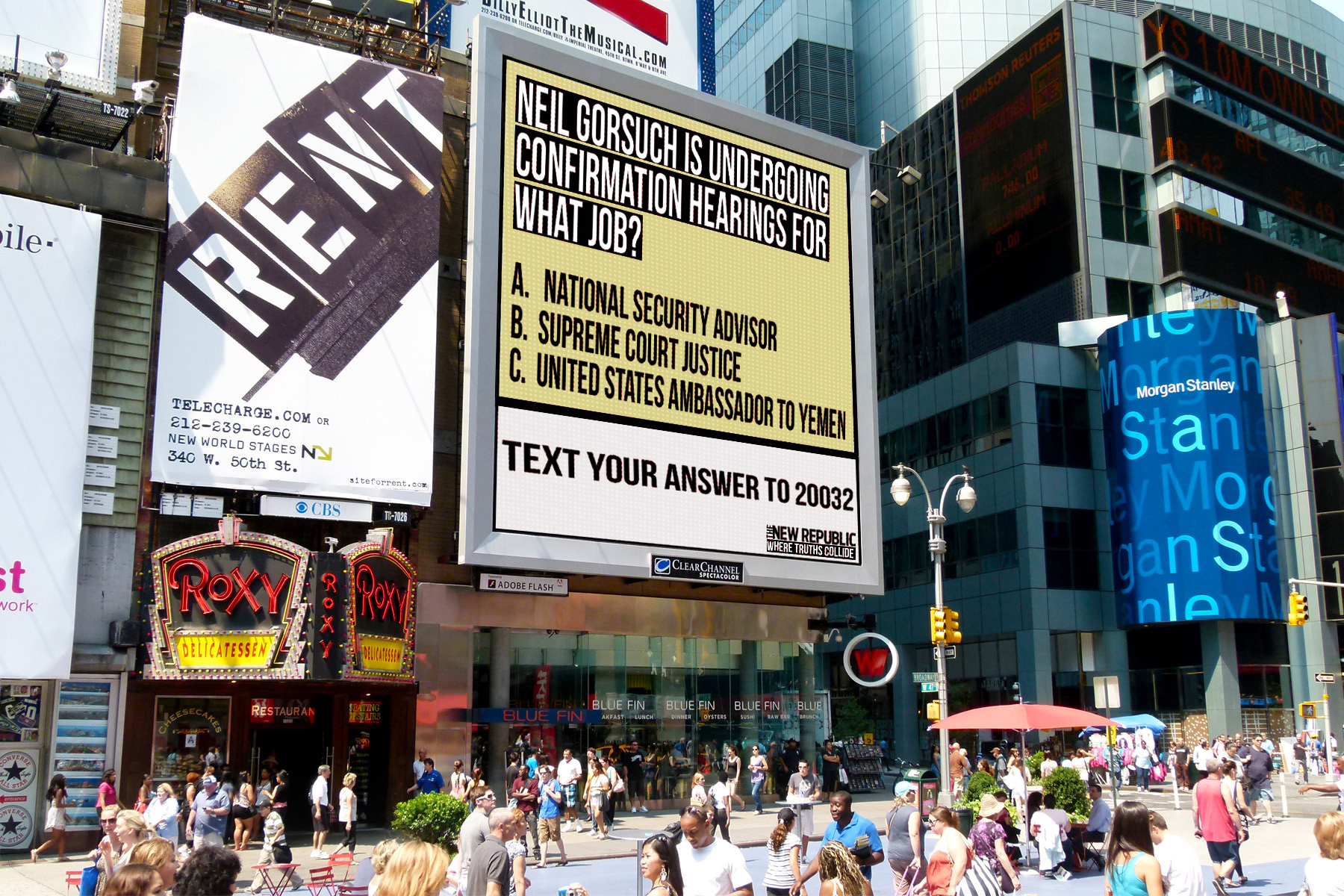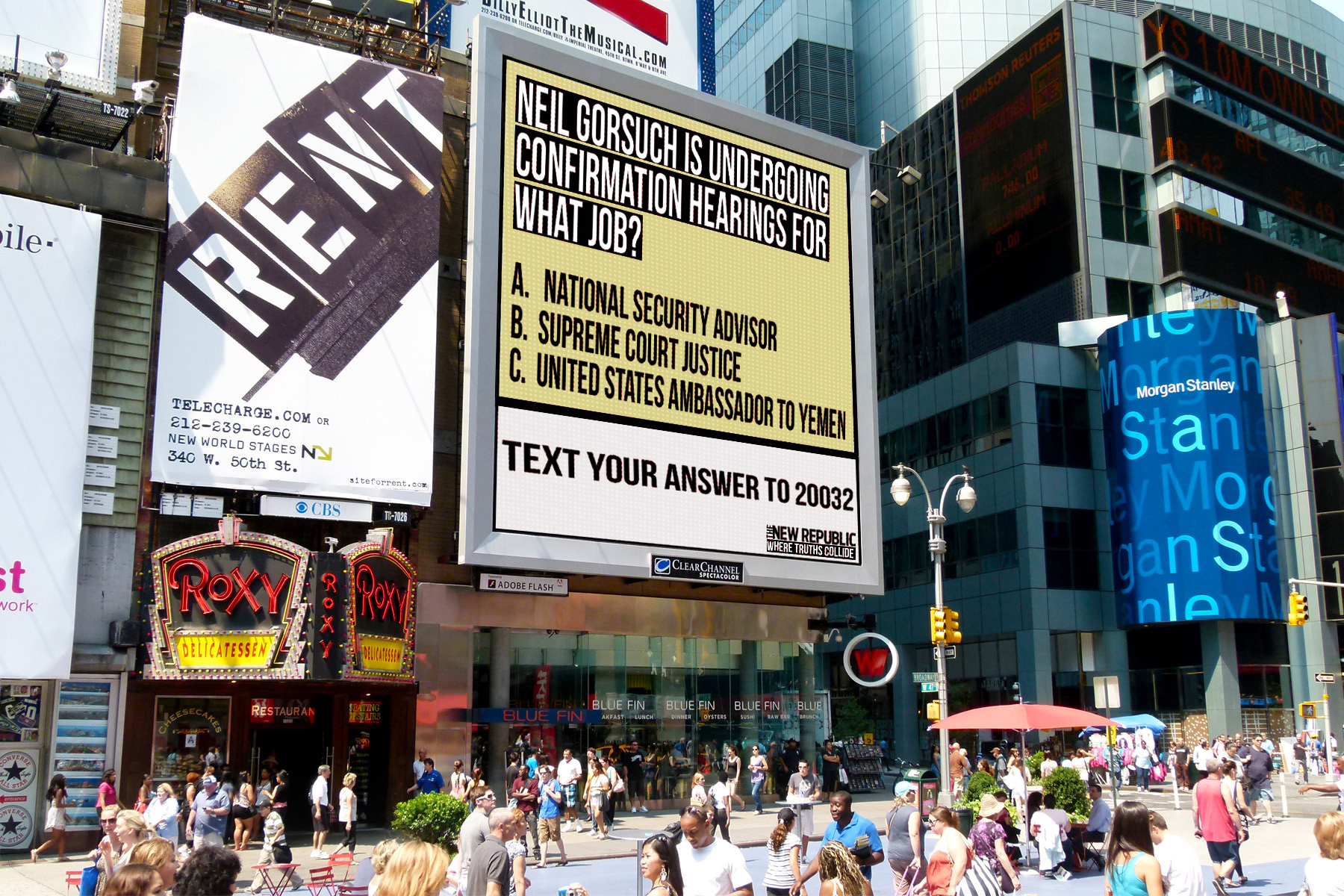 Response Texts
After people text their response, TNR will text them back to let them know if they're correct or not.
Twitter Boards
Social media algorithms have a tendency to filter out opposing viewpoints. TNR can help break these bubbles by posing thought-provoking questions and the responses from both sides.
Instagram
Whether we like to admit it or not, there's some hypocrisy in the arguments by both conservatives and liberals which we'd like to point out.
Samantha Jolley | Art Director | samantha.jolley@gmail.com | (210)749-4428